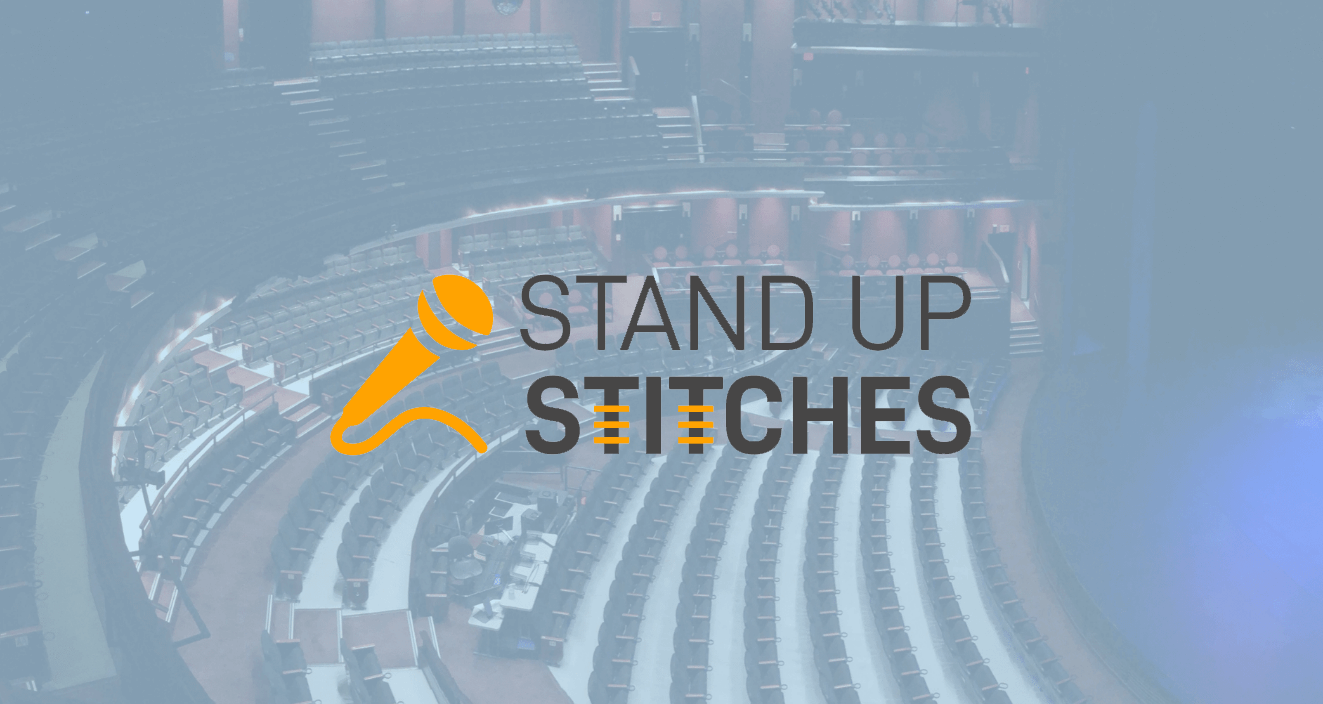 Stand Up Stitches #2
Stand Up Stitches: SAT DECEMBER 19TH @ 7:30 PM
A new comedy series, live-streamed from the Rose Brampton.
Hosted by Keesha Brownie
Featuring some of the funniest stand-up comics and comedians from all over the globe.
The line up:
ERNIE VICENTE is a Filipino stand-up comedian from Toronto, Ontario. With his surreal observations and quick one-liners, Ernie has been entertaining audiences since 2008 starting at the world famous Yuk Yuk's comedy club in Toronto. Since then, he has performed in clubs such as Absolute Comedy, The Second City, Montreal's Comedy Nest, and most recently performing at comedy clubs in the United States such as Los Angeles, Sacramento and New York City. He was just featured on CBC's Laugh Out Loud program. He has also been a part of the NXNE and JFL42 festivals.
REBECCA REEDS Rebecca Reeds is a stand-up comedian and writer from small-town Ontario. She began performing in Ottawa in 2011 and has quickly become a comedian to watch out for. She's performed in the United Kingdom, the United States, and all over Canada. She has opened for several distinguished comedians like Tom Green, Beth Stelling, Matt Braunger, and Pete Johansson. Rebecca has appeared on SiriusXM, Fox, and CBC Comedy.   Rebecca has performed at several festivals across the country including Toronto's JFL42, NXNE, Winnipeg Comedy Festival, SheDot, and the Cottage Country Comedy Festival
JAY MARTIN Stand Up comedian, Entertainer, Public figure, and Renaissance Man- Jay Martin has dazzled sold-out audiences with his top-notch comedic stylings across Canada the United States and the Caribbean.  Dubbed at the "Canadian Steve Harvey" Martin, is also known as one of the most sought-after comedians and event emcees in Toronto Canada. Jay Martin has shared the stage with Jamie Foxx, Brian McKnight, Russell Peters, Eddie Griffin, Tommy Davidson, and Cedric the Entertainer among many other notable acts. Jay has successfully produced and executed superior-high-quality entertainment events over the years including "Jay Martin Uptown Series", "Bruk Pocket Party", "JA. Vs Trinidad Mothers Day Special" and many more.  Currently in the works is his first full length feature entitled "Destination Wedding" a romantic comedy in which he plans to star.  Along with multiple completed Scripted Sitcoms, a few Netflix comedy specials in the works, and a Radio Show primed for syndication Jay Martin is expected to springboard to national stardom as he entertains, writes, produces and continue to make audiences laugh worldwide.
KATE DAVIS Kate's comedy career started as a need to get out of her house. So, one night after putting the kids to sleep she ventured into a local comedy club and never looked back!
Now, a twelve-time nominee at the Canadian Comedy Awards for Best Female Standup and the prestigious Phil Hartman Award. Kate is also the star of her own hour-long comedy special on CTV and the Comedy Network, "Comedy Now." Kate Headlines across the country and has performed at the Winnipeg Comedy Festival, The Hubcap Comedy Festival, The Kitchener-Waterloo Comedy Festival and LOL. Kate has also shared the stage with Lewis Black and Seth Meyers and is a favorite at corporate events. Kate's corporate career has allowed her the opportunity to host events for the former President, Bill Clinton, Barbara Walters and many others. You might have heard Kate on CBC Radio "The Debaters" as well as Sirius XM radio. Kate made it to the final round in Toronto for "Last Comic Standing" 2008 season and 2011 in Toronto for NBC's Stand up for Diversity.
THE SHOW IS LIVE ONLINE AND IT'S FREE.
TO RSVP, PLEASE RESERVE ONLINE FOR ACCESS TO THE SHOW. CLICK HERE FOR DETAILS.