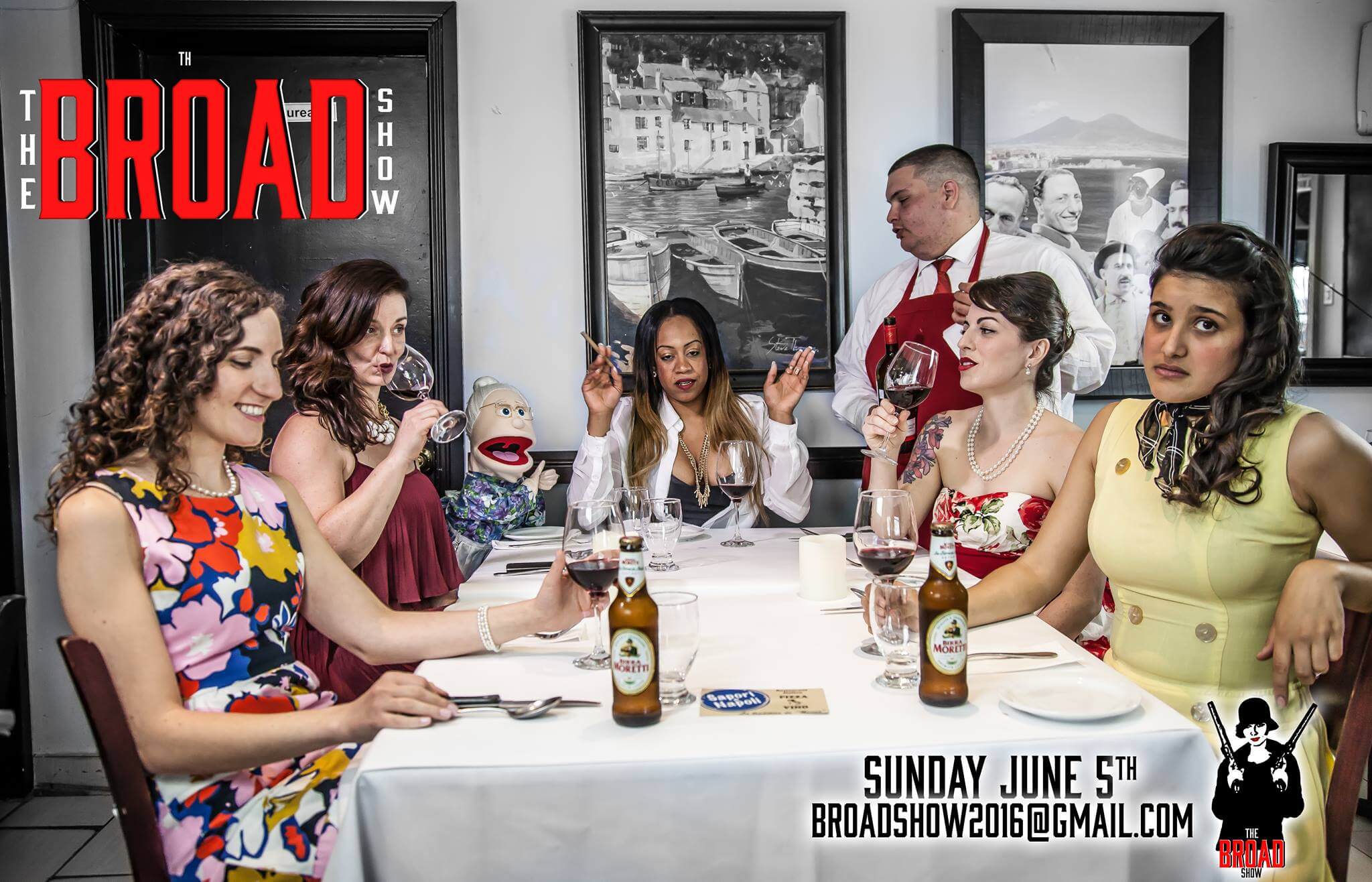 The Broad Show
We all know some bad ass women, and today they take back back the word BROAD with class, style and attitude! #TheBroadShow
This dinner and a show features the comedic stylings of:
ERICA TADDEO
MELINA TRIMARCHI
ELLIE MACDONALD
NATALIE WILLETT
BIANCA YATES
Headliner: KEESHA BROWNIE
[Canadian Comedy Award Nominee 2015, Shedot Comedy Festival 2014]
Host: CHRIS VENDITTO
[Irishman of the Year Breakfast 2016, Young Guns of Comedy 2015]
Featuring: NONNA MARIA
As seen on Nonna Maria and Friends!! http://www.nonnamaria.tv/
SUNDAY JUNE 5TH
MELROSE RESTO-PUB (6548 St.Laurent)
DINNER: 6:30PM
SHOW: 8:30PM
TICKETS $30
**Save $5 when you buy your tickets from Melrose Resto-Pub**
**Drink Special** $23 pitchers of Sangria!
This is an event you don't want to miss!
For tickets and more info email: BROADSHOW2016@GMAIL.COM
Special Thanks to:
Reese Turner, Lawrence Corber, Leonard Yelle and the staff at Sapori Di Napoli and Melrose Resto-Pub!!