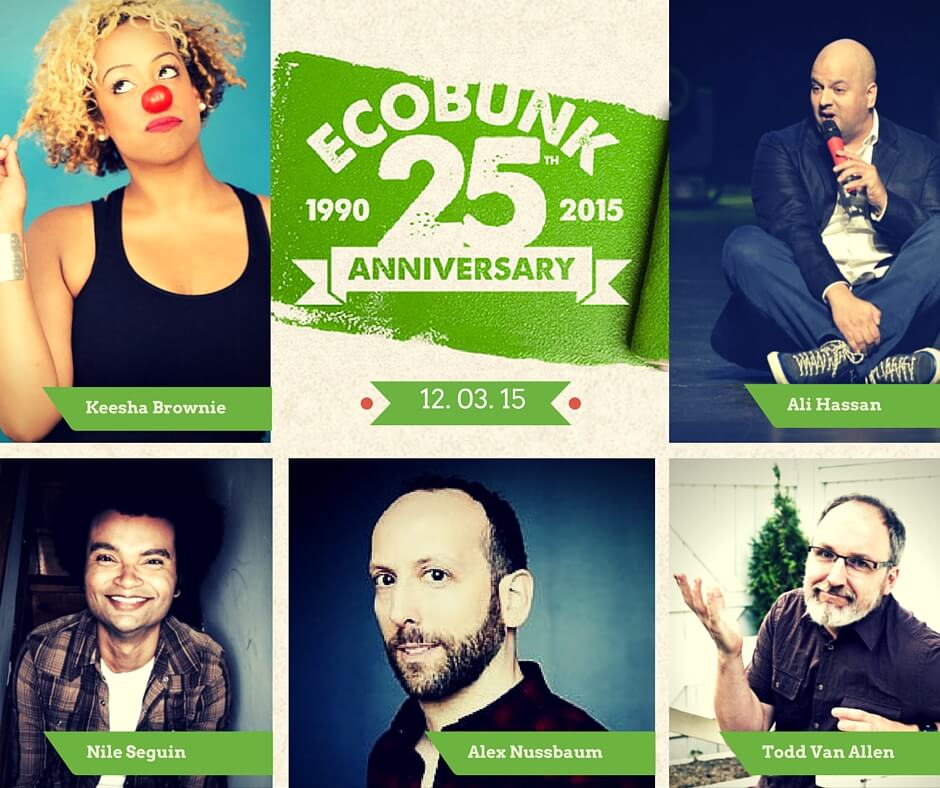 Lula Lounge
1585 Dundas St. West, Toronto, Ontario
Since 1990, EcoBunk has presented awards for the best in deceptive advertising - we know this as "greenwashing" - advertising products that appear to enhance the environment but clearly do not.
THIS YEAR we wanted to freshen up EcoBunk just a little. We have curated a lineup of professional comedians. If September's Comedy Jam is any indication, our program is pretty much guaranteed to make you LOL.
Take a sneak peak at the comedians and don't forget to purchase your tickets (starting at just $25) before they run out!